#SCIS2023 Social Cooperative International School: A comeback in great style!
16 October 2023
The sixth edition of the International School of Social Cooperatives, organized by CICOPA Italian member, Confcooperative Federsolidarietà, ended on 8 October and resumed after a three-year absence.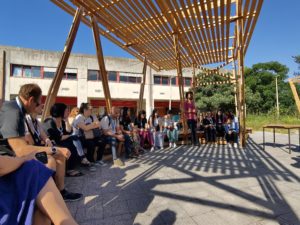 The renewed edition welcomed 36 participants from 8 countries around the world to discuss topics such as the social cooperative's normative framework, circular economy, and care.
During the three days of training, there were presentations by experts representing European and international organisations, such as Eurofound, the European Parliament, the European Commission, and the WHO.
At the national level, several good practices have shared their experiences, such as the Italian social cooperative VESTI SOLIDALE and the social cooperative La Spiga di Grano, which among other things deal with the recycling of used clothes and other materials, providing work opportunities to disadvantaged people.
On the theme of care, presented their experiences the Italian social cooperative La Meridiana which offers social housing and homecare services for the elderly, and the social cooperative Centro Papa Giovanni XXIII which runs daycare centers for people with intellectual disabilities.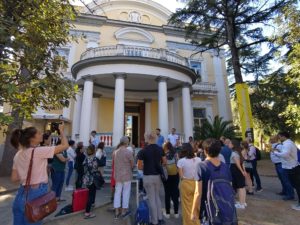 Participants were then invited to discuss the challenges they encountered in their cooperatives and to identify common solutions by sharing each other's experiences.
The school took place, as in the previous editions, in the beautiful city of Naples. Three main sights hosted the different sessions of the school and allowed participants to immerse themselves in the Napoli reality: the monumental complex, Sant'Anna dei Lombardi, whose museum is managed by a social cooperative; the Center Ciro Colonna, a project of social and cultural requalification of an area of Naples affected by high unemployment and early school dropout, and Villa Fernandes, a historic villa confiscated from the mafia and today managed by a social cooperative providing services for the community.
No doubt the SCIS is an enriching experience. See you at the next edition!